Fitness Classes for Women
All of our clients, even those who have been with us 6 years and counting, started by joining our six-week Transformation Programme.
We base our workouts around you. We provide six weeks of fat-burning and muscle-toning workouts, where you will train twice a week at one of our private personal training studios in Nottingham (West Bridgford, Beeston) and Sheffield. Our personal trainers take the group sessions with no more than nine clients per session, so we can give you the focus and attention you deserve.
Don't worry if it's been a while since you last exercised; we can tailor the workouts to suit you and your starting point, no matter where that is.
Over the same six weeks, we will also provide you with nutrition coaching via our Energise Nutrition support. You'll be able to get into great shape without going hungry or, more importantly, cutting out your favourite foods.
Our meals are based around delicious, easy-to-prepare recipes that still allow for alcohol and treats, and our experience has shown that our meals are just as popular with the kids and the other half as our clients!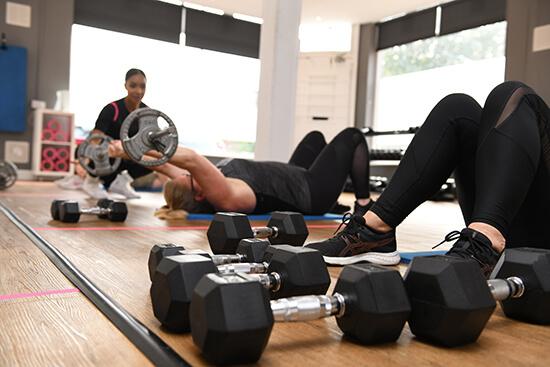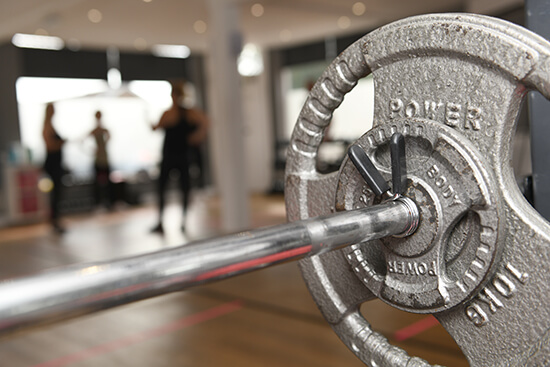 Our team of coaches are always on hand to answer any questions and help you to stay motivated. Should you have a wobble (metaphorically or literally…) – and we all do! - we will be there to help you get back on track.
In our book, the 40s are the new 20s when it comes to feeling and looking great. We know and respect our bodies by our fifth decade, and although we are likely to face further changes ahead, a regular yet fun exercise programme, with a balanced approach to food and nutrition, is the perfect recipe for ongoing health.
You might have read in the media recently about how women should be exercising with weights for added health benefits; that's something we've been shouting about for a long time, so we're delighted others are now recognising those benefits and helping to spread the word.
Our Six-Week Transformation Programme Will:
Help you lose at least one dress size
Boost your energy levels and stamina
Reduce stress and anxiety
Help the fight against hormonal or menopausal symptoms
Provide nutritional support and food plans to fast track results
Offer expert health advice and support every step of the way.
In fact, we're so sure that you'll love the Programme that we offer a solid money-back guarantee at the end of the six weeks if you don't get the results.
Nothing speaks louder than happy clients who put their faith in the BYB Programme and achieved the results they deserved. Here are some amazing ladies who make much better spokespeople than we ever could:
"For me it was about having set days and times in my diary for exercise (and being followed up if I didn't go!). Previously I'd tried to go it alone, but I'd always find reasons to push back or skip gym time."
Sally H. Member of BYB for over 2 years
"After my 6-week Transformation I felt stronger, fitter and had more confidence than I'd had in a long time. I didn't want to lose that so took the plunge and joined longer term."
Rachel M. Member of BYB for 6 months and counting.
Mel lost 13lbs
Mel took the decision to work with us and in just 8 weeks she:
Lost 13lbs on the scales, Lost 3cm off her upper arm, Lost 5cm off her waist, Lost 10cm off her tummy, Lost 8cm off her hips and Lost 4cm off her thigh - And GAINED a ton of energy and self-confidence.
Tracy was just 4 weeks into her programme and was absolutely kicking it… In just 4 weeks she has:
Lost 10lbs on the scales - Lost 5.5cm off her waist - Lost 8cm off her tummy - Lost 4cm off her hips
"Rest assured that the programme I have just completed was awesome and worked well. I would highly recommend it as a kick start to anyone looking to shift a few pounds or more!"
Jackie U - Nottingham