Lyn's Results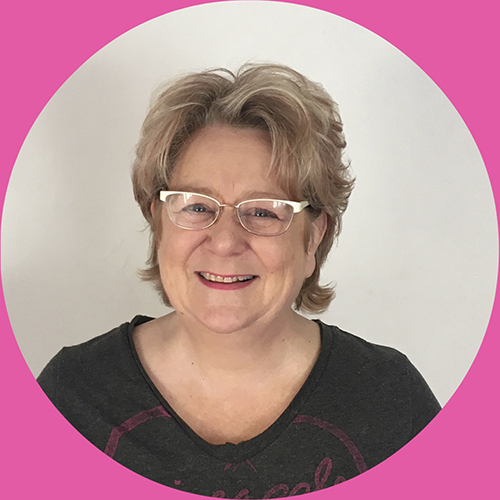 Name: Lyn
Age: 54
How long have you been a member of BYB?
19 months.
What problem were you experiencing before joining Boost Your Body, what made you join us?
Exhausted, emotional, fat, unfit, not coping with my 'normal' life, skin issues, blood test said I was pre-diabetic, stomach problems
Was there anything that made you hesitant or nervous about joining us?
Fear of 'not fitting in... I was very self conscious and worried I would be judged for being overweight and unfit. I worried what the other people attending would be like and was mostly worried I'd fail yet again! This felt like my last chance and if it did not work I had no idea where to go next.
What had you tried before joining Boost Your Body?
Gym, fitness classes, weigh watchers, slimming world, Cambridge diet, starving myself and sitting in a corner crying!
What has changed for you since you joined Boost Your Body?
I quit my job, found my confidence, lost 2 dress sizes and stopped using the bathroom scales daily to determine how happy I would be in for the rest of the day.
What 3 Benefits have you noticed since you joined us?
ENERGY!
Work/life balance
Self acceptance
What would you say to anyone considering joining Boost Your Body and would you recommend it? If so, why?
Boost Your Body gave me back my life and this was the greatest gift i have ever given myself. When you feel worthless inside and hate how you look on the outside life is not much fun for you or anyone around you. If you feel imbalanced emotionally, physically or in poor mental health then this programme will help.
The Nutrition Plan does not just change your body weight it boosts your energy levels. I had a skin condition that was never really under control but became so with weeks. I also made friends and felt their support in every session I went to and the Trainers encouraged me to switch off my negative brain and see what I could actually achieve...incredible to learn I was the only one stopping me succeeding.
With this wonderful group of ladies (and Alex) I've celebrated my successes and shared my lows and I've NEVER given up...oh and I've laughed soooo much!